Though I can't really drink, this illness hasn't curbed my desire to do another beer review. I went out and bought some ammo for the next one.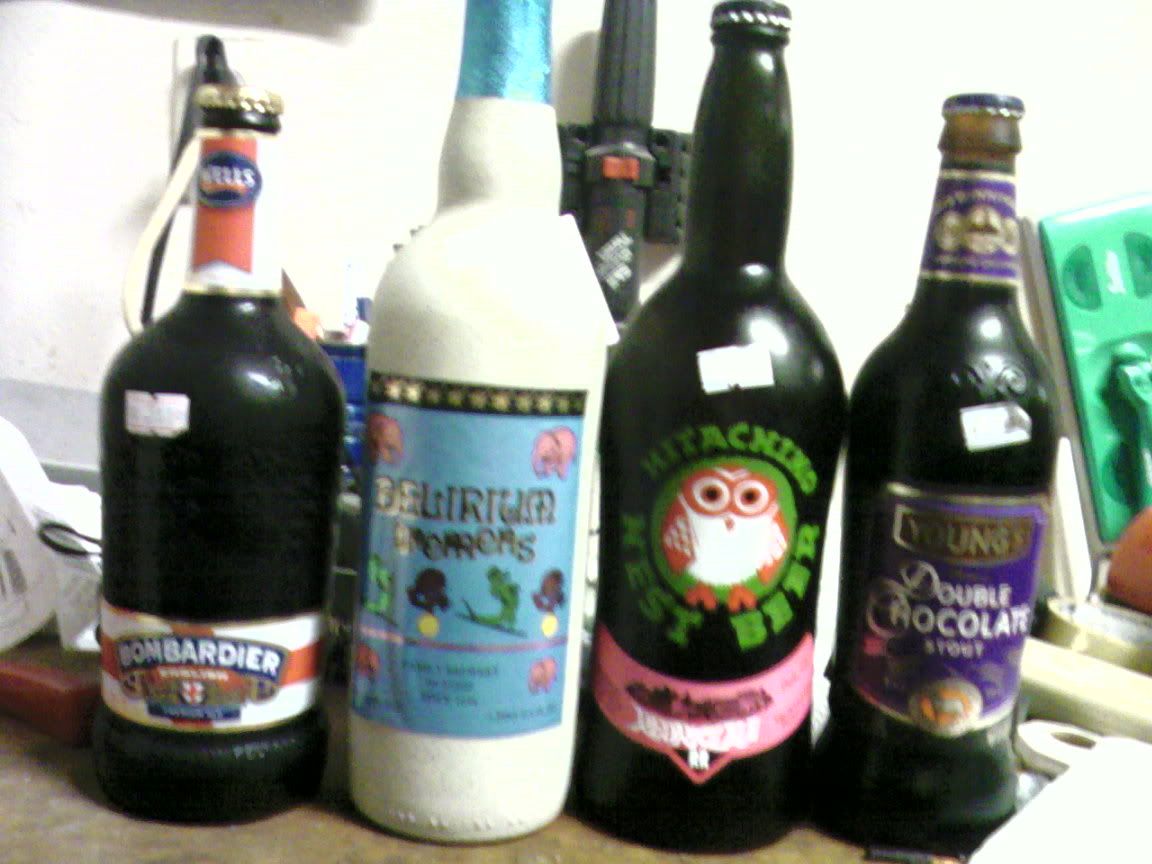 From left to right:

Bombardier Ale (England)
Delirium Tremens (Belgium)
Hitachino Red Rice Ale (Japan)
Young's Double Chocolate Stout (England)

I dunno when it's gonna happen, but it'll happen soon.